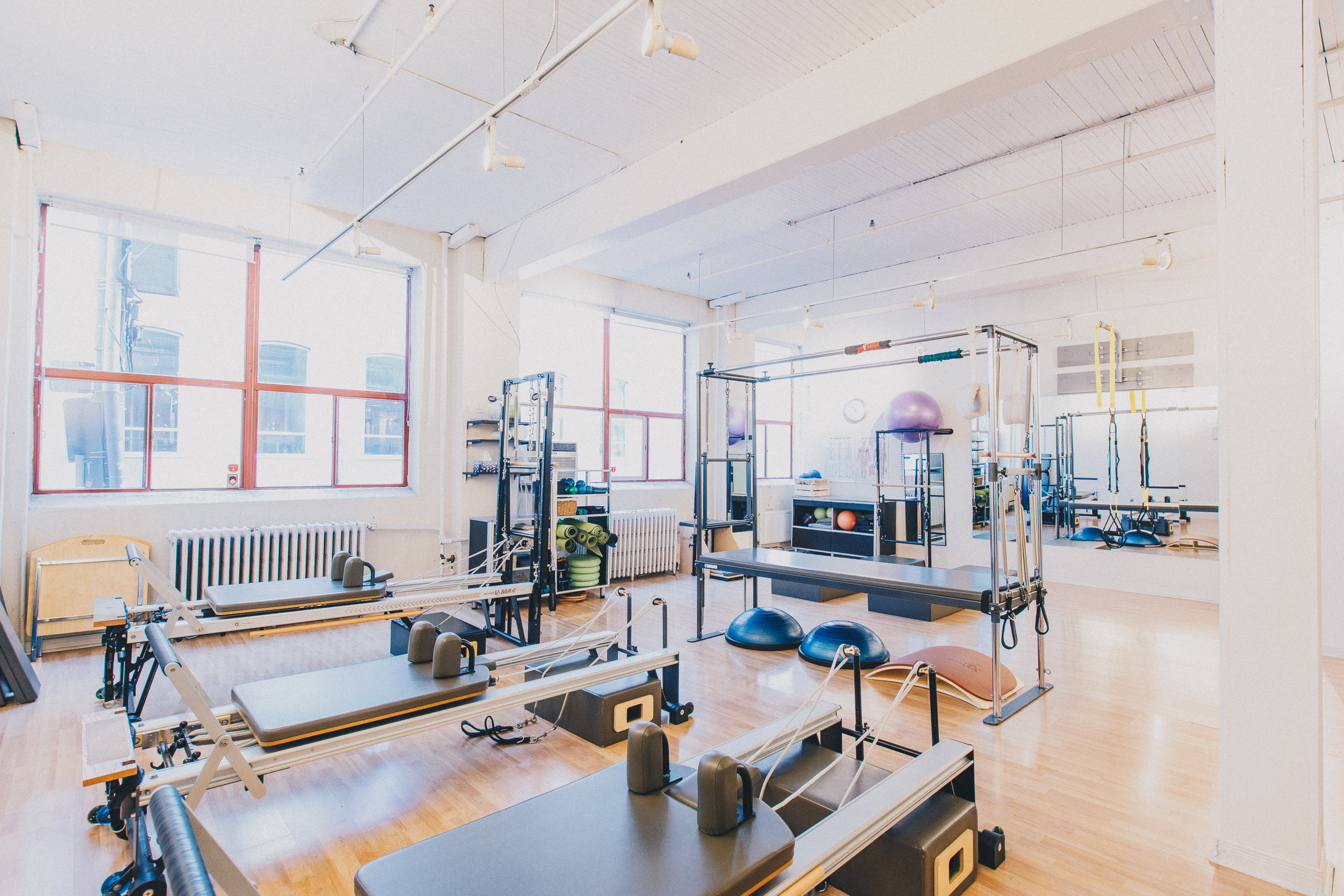 Our focus

Imprint Pilates is one of Toronto's best kept secrets. Founded by Anita Ivic in 2008, private, one-on-one, Pilates training is our focus. We work on your individual goals and desires, and you will see and feel the results immediately. As your body changes, your instructor will be there to modify and advance your workout to meet your changing needs. You will correct posture, strengthen muscle weaknesses and imbalances, relieve tension, and strengthen your core. Your body will be pain free, strong and flexible.
Imprint Pilates was established when Anita took over Sunshine Pilates & Solid Ground Wellness. She had a vision to see the studio grow and evolve to what it is today. "It was a natural progression when I founded Imprint Pilates in 2008 as my heart and soul were already invested in the space and the community."
Over the years we've had the pleasure of training many well-known athletes, television and film personalities, actors, and those who work and live in King West Village, the Financial, Entertainment, and Fashion Districts in Toronto. However our reputation reaches further and we have people from out of town and some who travel into the city frequently that continue to seek our services when in Toronto. As a private studio we protect the privacy of our all our clients. We are sort of Toronto's best kept secret, where real people can be comfortable and relaxed, which might be why our private clients have continued to come to us and share our space over all these years.
how often should I do pilates?
You can come in to see your instructor once, twice, or several times each week; it's completely up to you. We will do our best to accommodate whatever you can fit into your schedule and your budget. Many clients come in for their private sessions, but also practice on their own for a period of time every day. As you become familiar with your Pilates workout, you will be able practice for fifteen or twenty minutes at home on your own, and get even more out of your in-studio classes.
how do the packages work?
You will schedule a day and time with Anita or your instructor and this can become your regular spot if you wish. You can keep this time spot for as long as you wish; some of our clients have kept their regular time-slot for years! You can pay as you go or buy packages of 5, 10 or 20 classes. You don't have a specific amount of time to use up your package, as the classes are counted as you come. When you get close to the end of your package your instructor will let you know so that you can purchase more classes. There is a 24 hour cancellation policy in case a client can not make it to their scheduled class time.